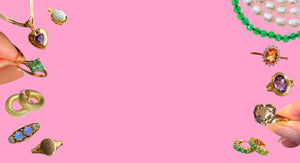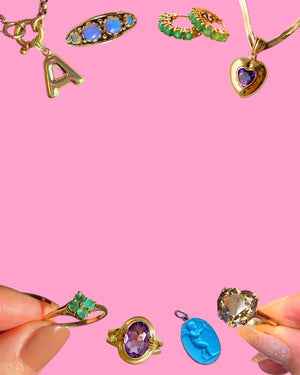 Pre-Owned & Vintage
Gold Jewellery
Luxury Meets Sustainability
Welcome to Luna Linx, where vintage gold meets vivid gems. 💎
We're on a mission to uncover the world's hidden gems and fill women with confidence through investment-worthy, eco-friendly and luxury jewellery.
Explore Pre-owned Gold Jewellery
vintage jewellery curator
Meet Alex
Welcome to Luna Linx Jewellery, a business born from my gemstone obsession 💎 After years of making jewellery, I discovered my passion for sustainable, vintage and heirloom items with a history.

Now I curate unique investment pieces with a fun twist, matching men and women worldwide to their dream accessories.

Enjoy exploring my collection of once-hidden treasures, ready to become part of your story✨
The Instagram community always get the first glimpse & first dibs on items before they join the website!